The HA1200 Carbon HR wing, with a wingspan of 1m10, is the most versatile wing for Wing Foiling and Surf Foiling. Its unique profile provides exceptional acceleration, allowing for extremely early takeoff and remarkable top speed. From just 10 knots of wind, even the slightest bump allows for endless surfs with astonishing pumping responsiveness.
The HA1200 wing is part of the Switch range and is optimized with the following components:
Switch Mast 75/85/95 HR
Fuselage 62
Stabilizer 230
 The Switch range is compatible with UP & NOE ranges

Characteristics
Foil parts / Front wings

110 cm

1200 cm2

Carbon UHM

Ranges: TRIBORD WNG500 / SWITCH / UP / NOE / SWORD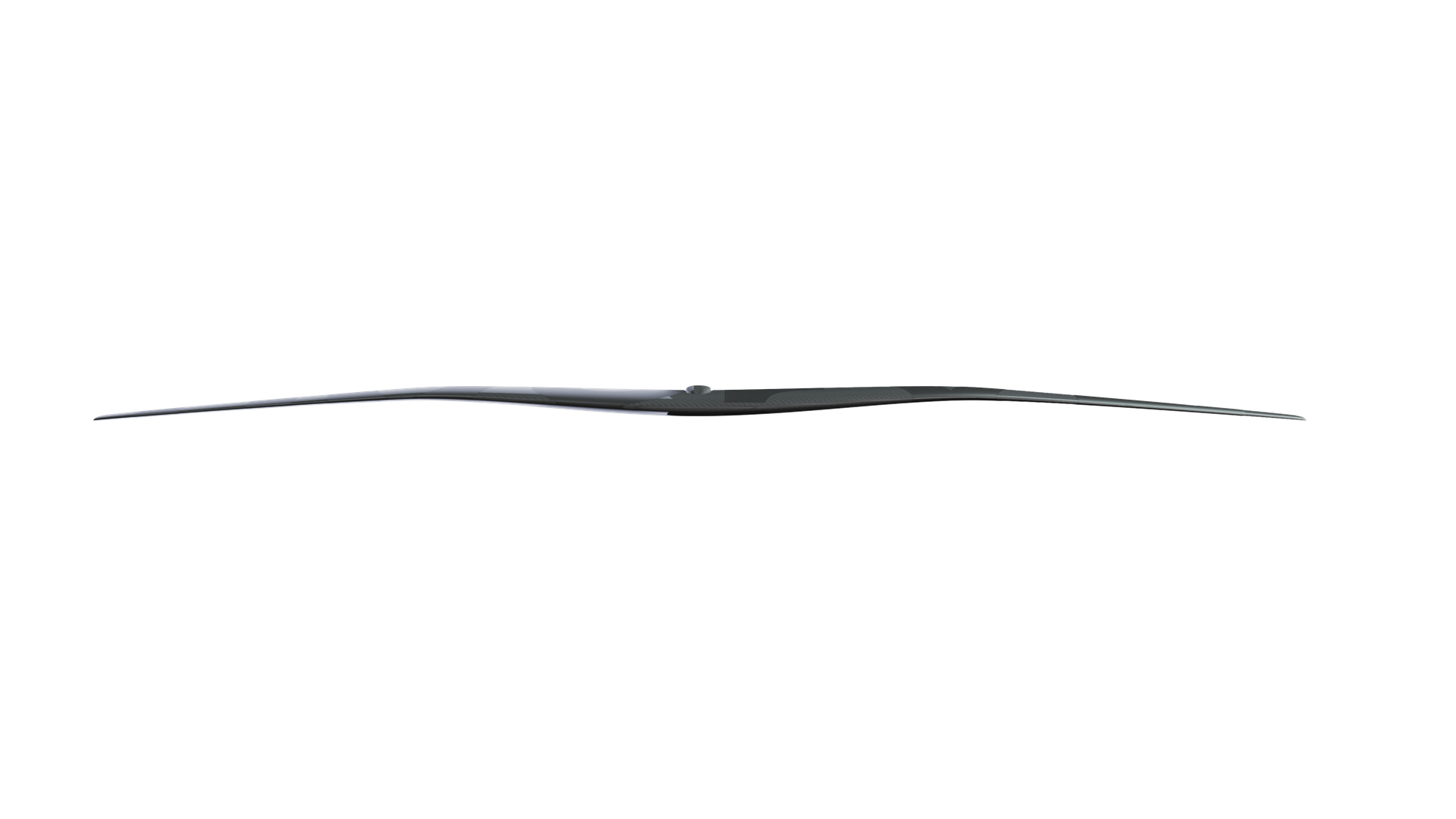 Glisse, portance et maniabilité
Testé le front wing 1200 en pump. Accessible dès le deuxième essai, excellente glisse, portance et maniabilité. Efficace et facile à utiliser. La flexibilité des bouts d'aile ajoute du dynamisme au pumping, mais ajoute également un côté joueur aux virages. Superbe foil, expérience très appréciée ! BRAVO !
Benoit Clément / BCDesign
Une aile très joueuse
The wing takes off early and once in flight, it doesn't stall. Pumping is efficient and the glide is excellent. It is maneuverable at low speeds and in bumps, and remains playful despite its wingspan. I don't feel many limitations with this wing and remain confident even at high speeds. It is released in roll, making upwind performance excellent. In short, it's a superb wing for wing foiling.
Gregoire Hembert
Aile maniable et glissante
The wing has great glide, it is very playful and enjoyable in turns and jibes. It is not locked and takes off early enough. Pumping is really enjoyable.
Thomas Proust
Best front wing for wing foiling
The wing has a really easy take-off, good gliding, and good stability even when corner is out of water. I know the range very well and this wing is the best freeride and surfing experience in foiling.
Chi Ho
TAAROA ensures an unrivaled value for money on the leisure foils market, thanks to the internalization of its production and optimized processes.
Easy Exchange.
If your are not happy with your foil, exchange it for another set up at no cost within 30 days.
01
Receive your foil and mount it.
Any questions about the assembly of your foil? Which settings you should use?
Our technical experts are here to help!
02
Progress with the TAAROA community.
Share best practices and receive tips from our professional riders.