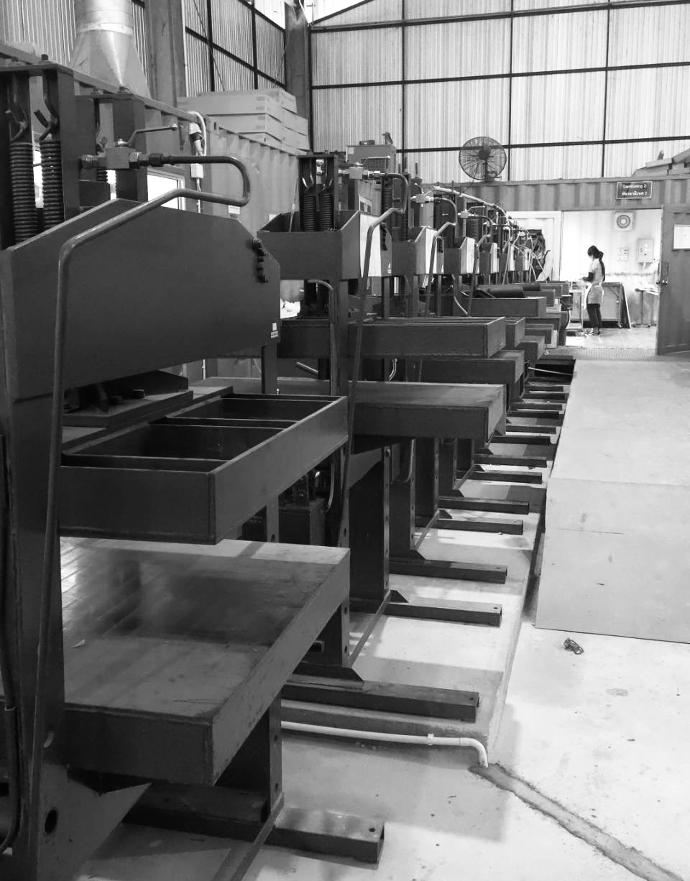 3MB is a manufacturing company based in Bangkok, Thailand, established in October 2012. 
It employs 51 staff and occupies a 3,000-square-meter facility. The company has a range of machining equipment, including 3 heavy machining centers (3 and 4 axes) and 3 light machining routers, as well as an autoclave, 1 90-ton heavy press, and 10 lighter 30-ton presses.
Additionally, it has painting booths, ovens, and drying rooms, as well as air-conditioned, temperature-controlled rooms for resins and paints, and a full range of laser cutting equipment. It also has an independent quality control team that is ISO 9001 compliant.




Among the achievements of 3MB, we can mention the manufacturing of Alibi 54 and Alibi 65 catamarans, Befoil catamarans, West Race Cars car bodyworks, carbon chassis for Yeti Snow MX snowmobiles, marketing tools for Rolex and Hennessy, and VTOL (vertical take-off and landing) drones for civilian use. It also has participated in the joint technological development of the iUP with TAAROA, the first flight-assisted hydrofoil. 

Before 2019, it manufactured foils for F-one, BIC, Airush, Sroka, AXIS, and mainly Taaroa since 2019. A prototyping development project for Kai Lenny is planned for 2022-2023 via THC
The manufacturing process of a foil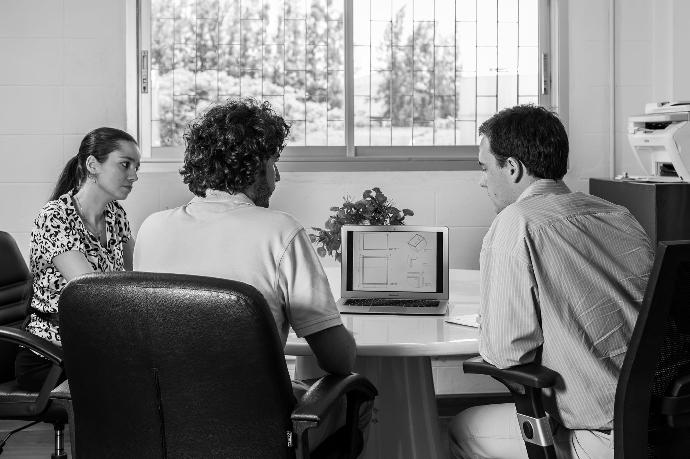 Design
Design is crucial for 3MB, they provide their customers with their technical expertise to validate product specifications and design using the best design software. The raw materials used for the advanced composite materials are carefully selected. 3MB mainly works with High Resistance and Ultra High Resistance Carbon (HR & UHM) Carbon. Inserts (such as steel, stainless steel, aluminum, and titanium) can also be integrated through a network of qualified subcontractors.
The prototyping
The prototyping phase is also a strong point for 3MB, they strive to obtain prototypes with impeccable finish and high technicality, using innovative molding techniques. They can also use a CNC machine tool to make prototypes with complex geometry.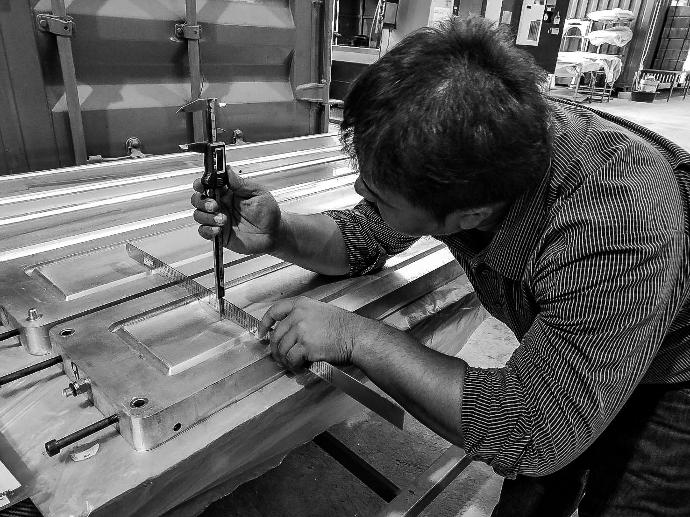 Production
3MB uses state-of-the-art manufacturing processes to ensure the quality and precision of the parts produced. They can use techniques such as compression molding, injection, and thermoforming to produce superior-quality parts. They also have a rigorous quality control system to ensure compliance with the parts produced to the required specifications. This system includes verification steps at every stage of production, from the selection of raw materials to the final inspection of the produced parts.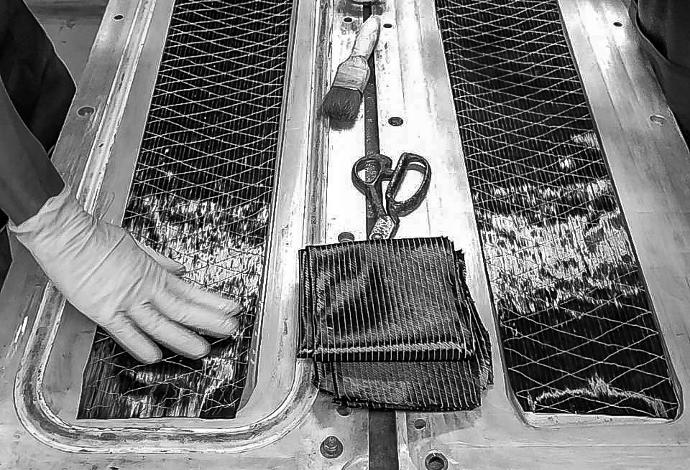 Traceability

A traceability system for parts is in place to ensure that all parts produced can be traced back to their origin and that all production data is recorded for future reference.

Why this makes Taaroa Stronger

The strategic alliance between Taaroa and 3MB allows Taaroa to benefit from 3MB's technical expertise in advanced composite materials such as the Carbon UHM, resulting in highly rigid and performant foils for exigent customers. The shared commitment to quality and proximity of the companies allows for effective communication and collaboration, facilitating the development of innovative and high-quality products for Kite, Wind, Wing, and surf foil. This partnership ensures that Taaroa products are manufactured with care and professionalism.
In addition to the benefits already mentioned, being part of the same group also makes us more autonomous and less dependent on external providers. This allows us to have greater control over our production process, enabling us to adjust to demand with excellent responsiveness and mastery of our production rhythm.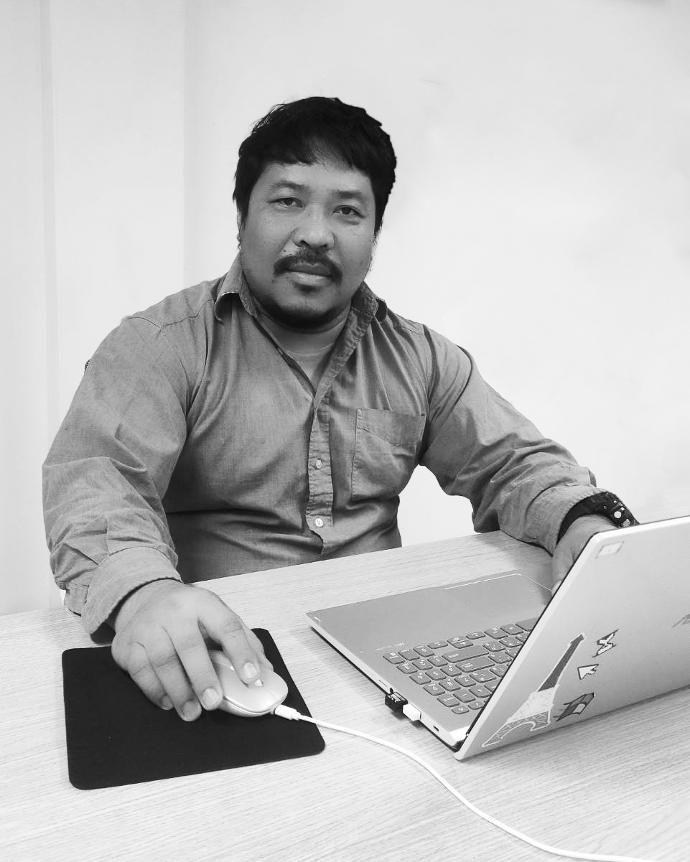 Parkin Suksakulrattana
General & industrialization Manager at 3MB

Parkin Suksakulrattana is a highly educated professional with a Bachelor's degree in Post-Harvest and Processing engineering and Industrial economics, as well as a Master's degree in Technology Management. He has over a decade of experience in the Automotive industry and has specialized in engineering plastics. Currently, He holds the position of General Manager at 3MB, where he is responsible for the industrialization manager. He is actively involved in the composite industry and has a good understanding of polymer composite and the ability to design processes for a large variety of products.