Meet the future.
The iUP sets a new standard for hydrofoil performance and safety.
A modular hydrofoil.
THE iUP ADAPTS ITS WING GEOMETRY IN REAL-TIME TO MAXIMIZE ITS EFFICIENCY AND ENHANCE ITS PERFORMANCE.
The wing flaps are similar to these you would see on the wig of a plane. These dynamic elements are electrically actuated and are an integral part of the front wing, formed in flexible carbon fiber.
Therefore the front wing of the iUP can bend quite literally and it serves the same function as having multiple wings that yu would change in real-time.
With full flaps down, you can take-off as early as you would do with a 2,400 cm2 front wing. As you gain speed, the flaps retract to provide a similar performance and speed as a 1,110 cm2 wing.
This actuated flap technology also enables automated control of the foil's pitch and roll.
An intelligent hydrofoil.
THE FIRST UNIVERSAL HYDROFOIL POWERED BY ARTIFICIAL INTELLIGENCE - PATENT PENDING

The iUP foil is also designed to reduce the learning curve of foiling to zero, while increasing safety, power and control.
Its onboard computer, control software, embedded sensors and wing flaps enable an active control of the balance of the foil and height above water.
Therefore, it creates a smooth and easy navigation - even for first-time users - that riders can customize through a smartphone App.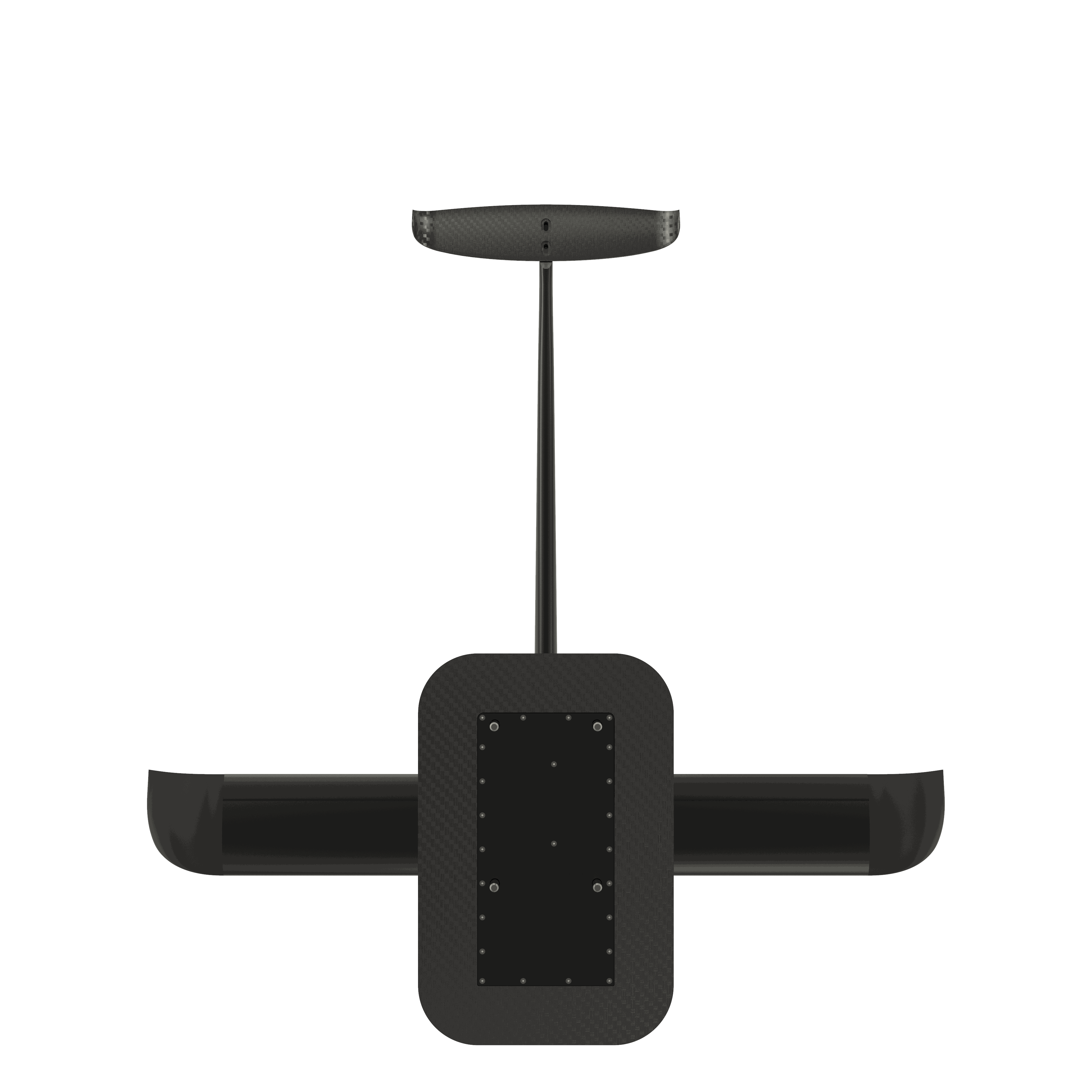 Innovate with us: join the iUP development program.
Apply now to be the first to test and fly with the iUP. Availability is limited.
We design the next generation of hydrofoils focusing on accessibility, safety and performance.